My trip to Paris was super short but some kind of wonderful. On a crisp, sunny winter weekend, with a great friend, my visit was…epic.
Deemed as the city of love, light, haute couture, fragrance, food…there is always an overwhelming amount of things to do and see here. Since I had only a weekend, I had to accept I won't be able to 'be Parisian.' But it was awesome to walk around, get a feel of the city and really make the most of this trip.
For anyone visiting Paris for two days for the first time, follow along for a few cues for your trip. The mantra being – Walk, See, Eat. Repeat.
STAY
We arrived in Paris early in the morning from Amsterdam on an overnight bus.
Our stay was at the Hotel International Paris close to the Place de la République. It was cozy, charming and they were kind enough to let us check in early, so we could pack in a few hours of sleep the morning we arrived. An Airbnb is a great stay option as well.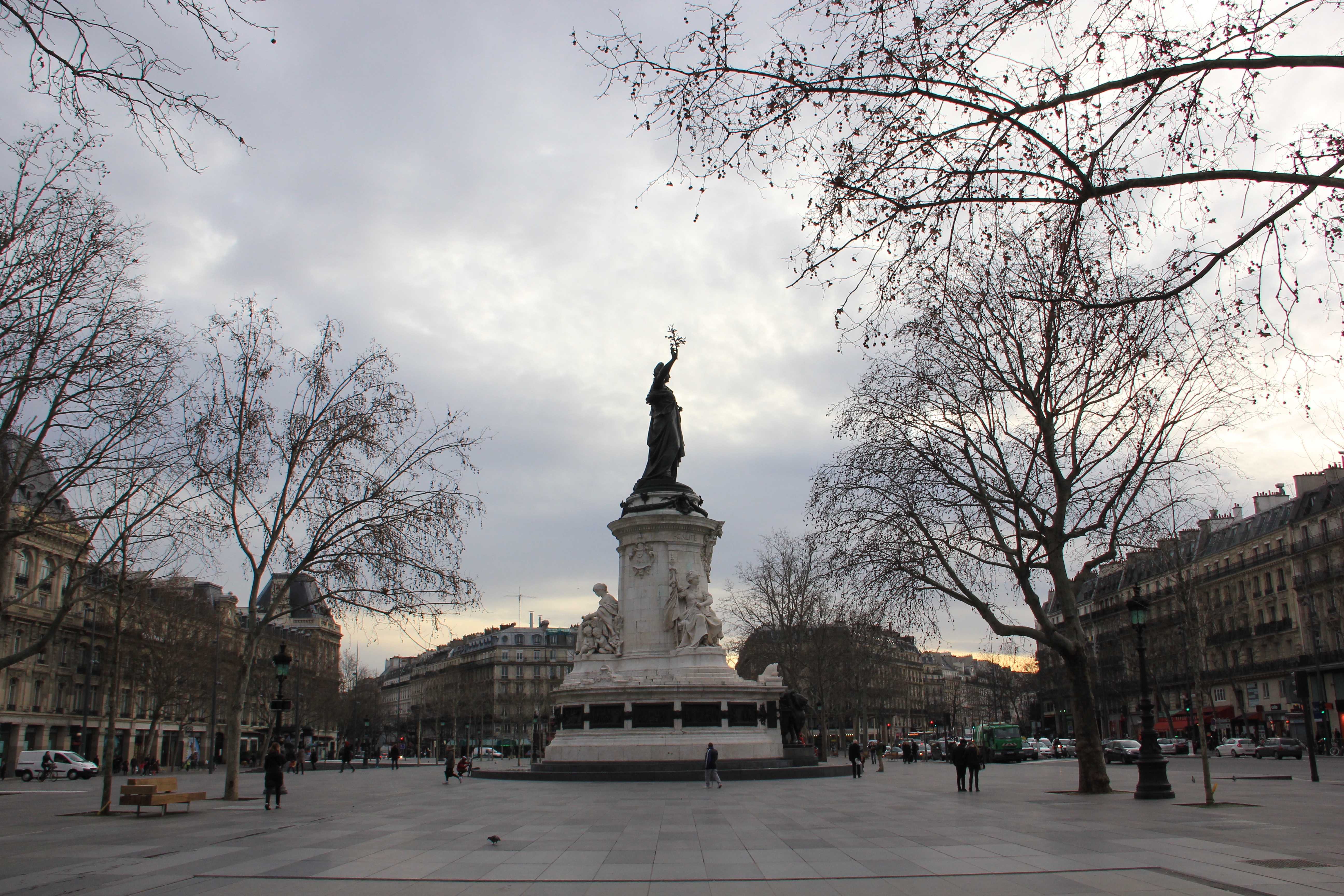 GET AROUND
Walking was our main method of getting around but we also occasionally used the Paris Metro which was convenient, quick, and cost effective.
SEE & EXPLORE
We started our city exploration in the morning with a walk from Place de la République to Notre Dame de Paris. Notre Dame was gorgeous. We floated around the Cathedral premises for a bit before heading along the River Seine to the 'Pont des Arts' bridge for a photo op with the numerous locks of love.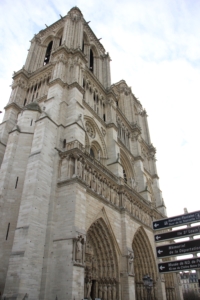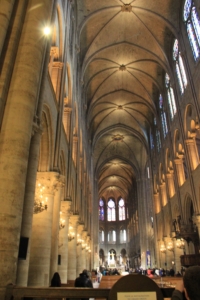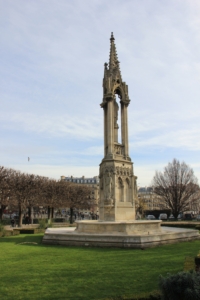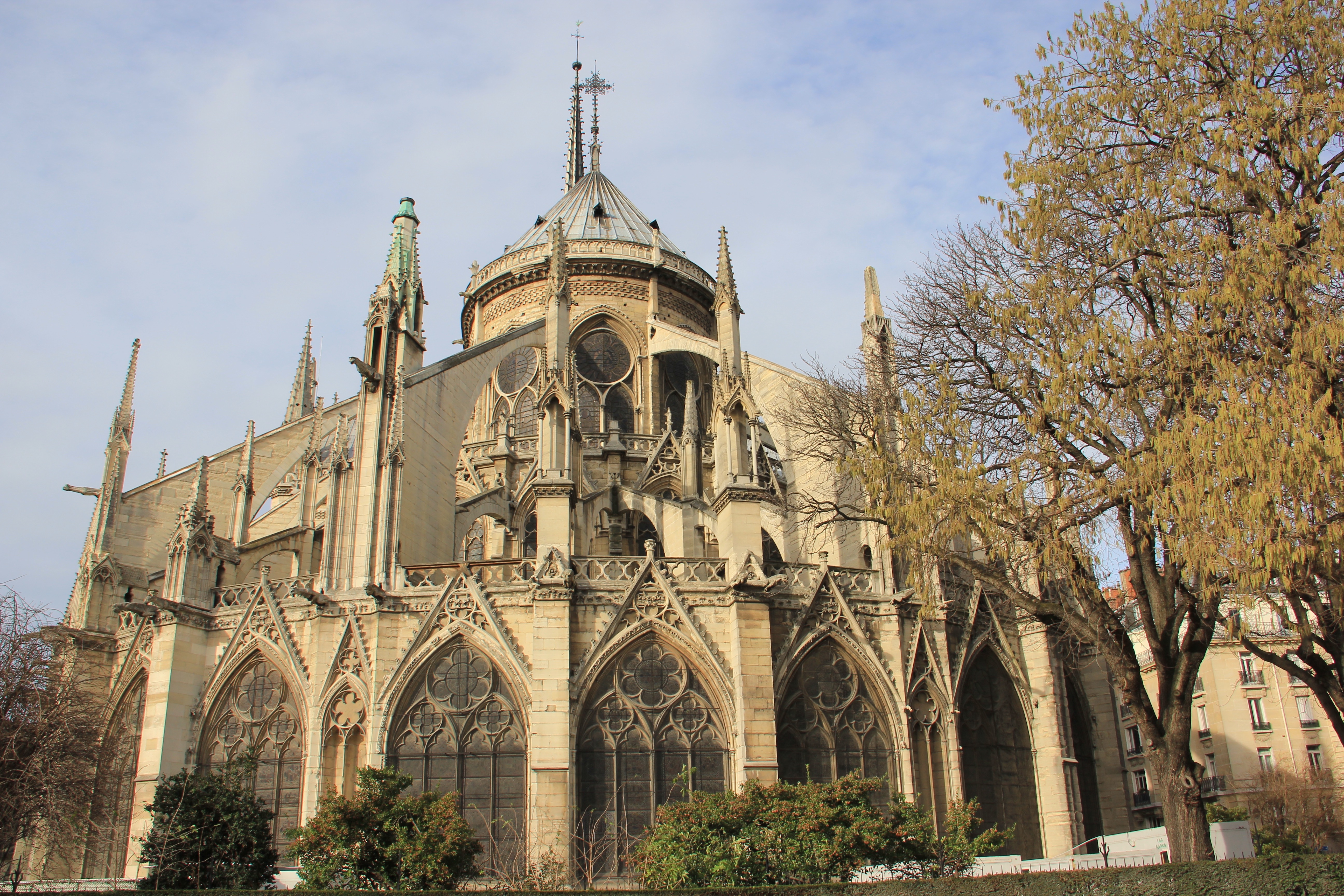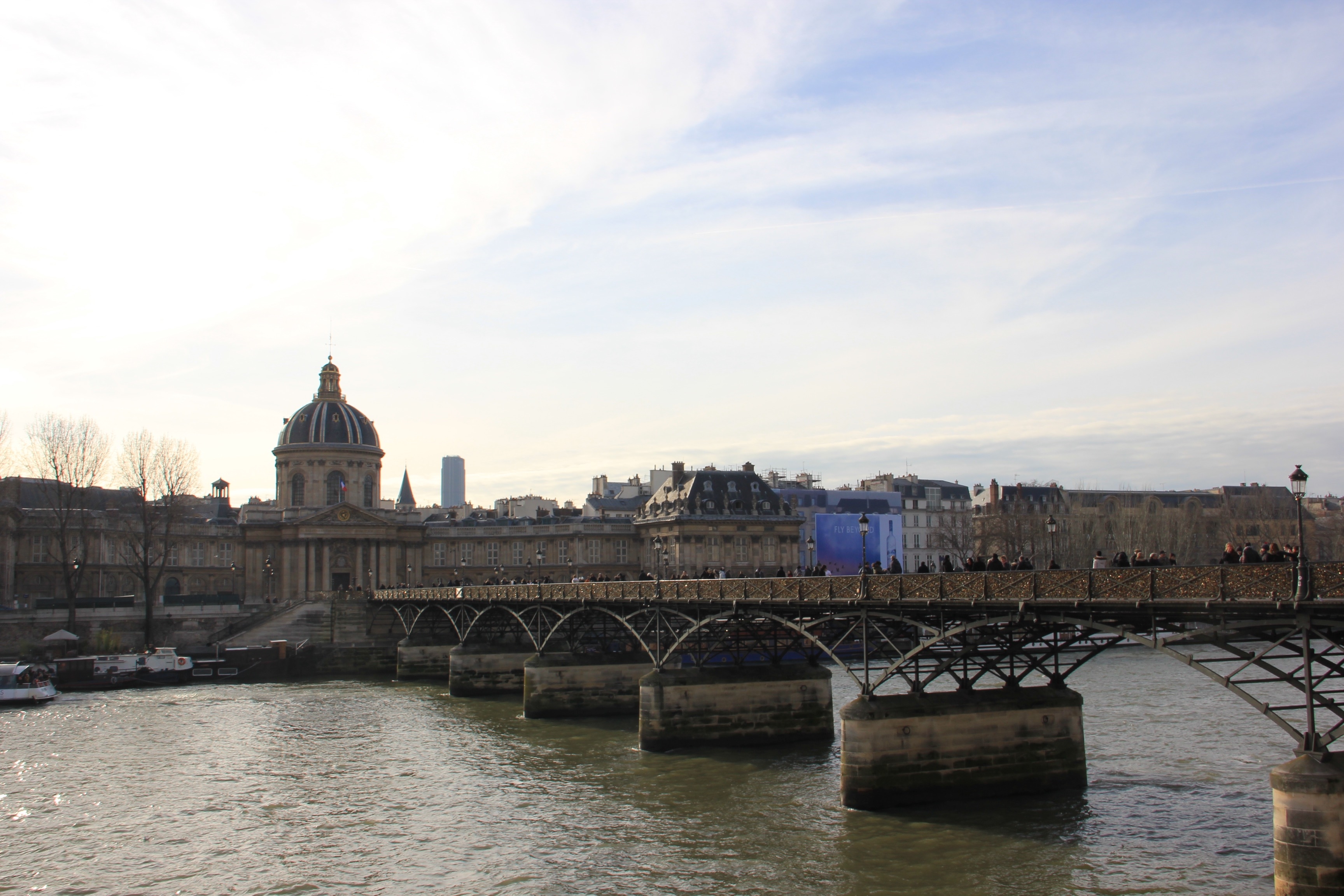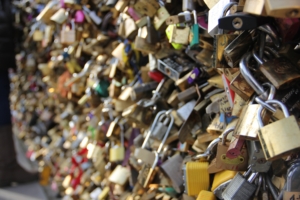 Then onward to the piece de resistance of the trip – The Louvre or the Musée du Louvre.
At the Louvre, we had to see Leonardo da Vinci's 'Mona Lisa' and masterpieces by Eugène Delacroix and Johannes Vermeer. We zipped around the magnanimous museum for a glimpse of the key exhibits and also our favourite artists. There were momentary pauses as well, to admire the architectural beauty of the building itself, housing some of the most influential art in the world. A good tip is to plan ahead, do a bit of research and focus on what you might want to explore at the museum, so that you are not overwhelmed or caught in a frenzy of trying to see everything.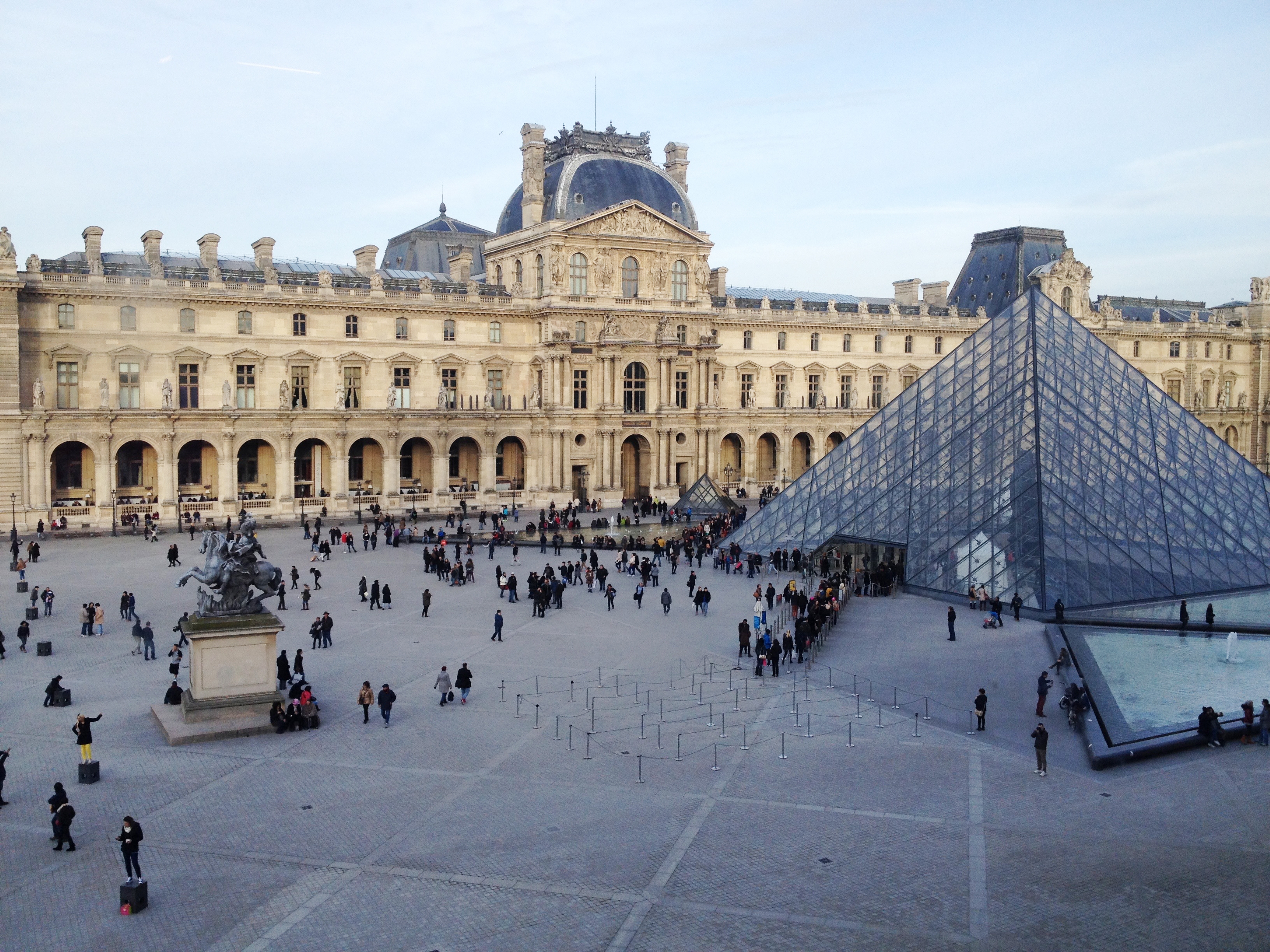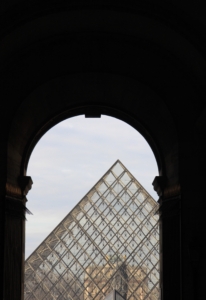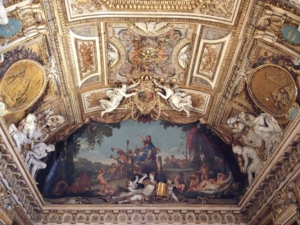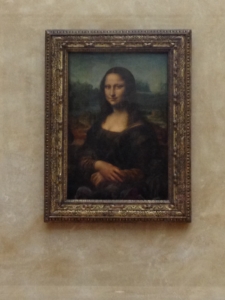 From the Louvre we walked through the Jardin Des Tuileries to the Place de la Concorde, and onward to the bustling Champs-Élysées, making our way finally to the Arc de Triomphe.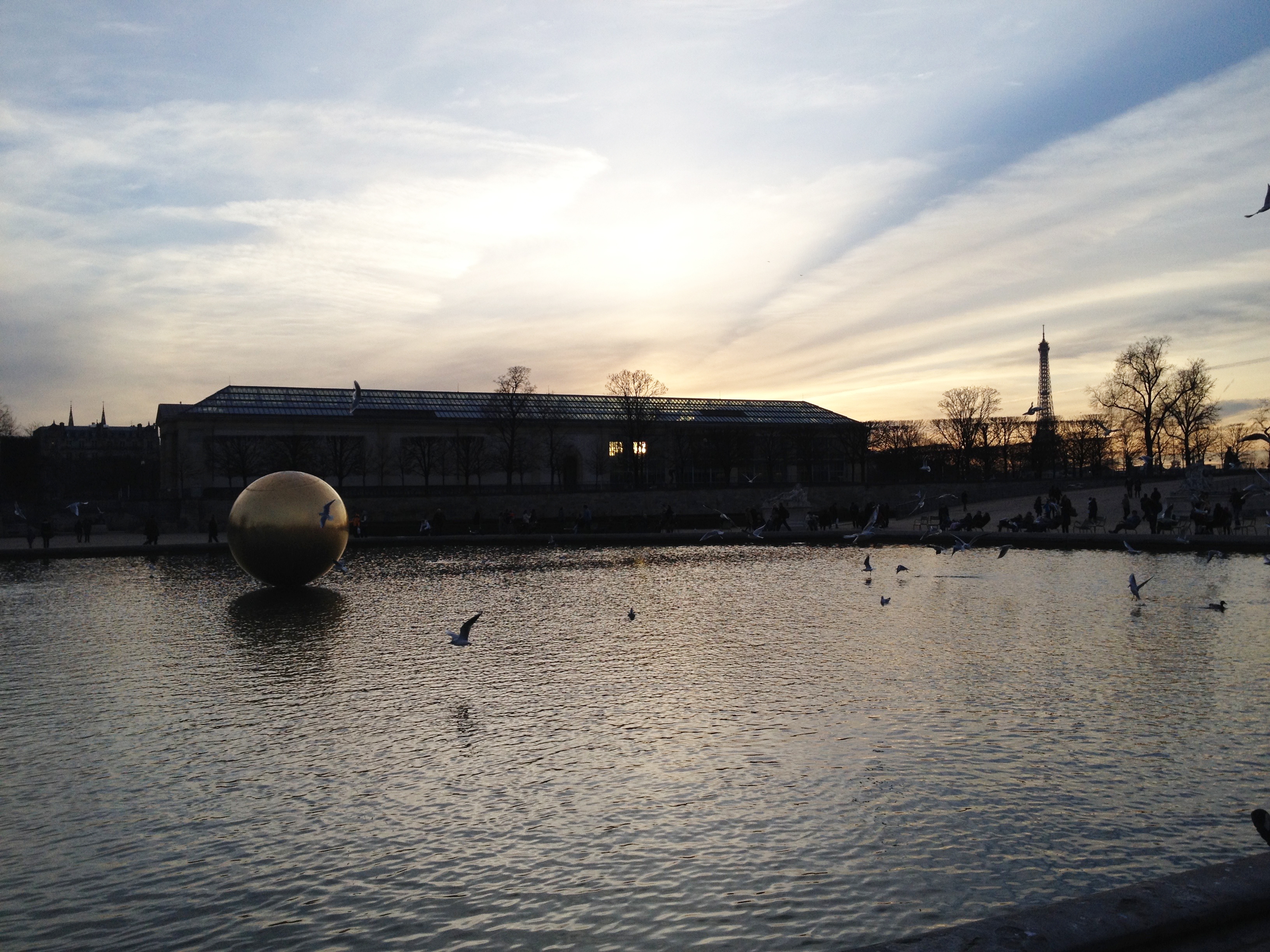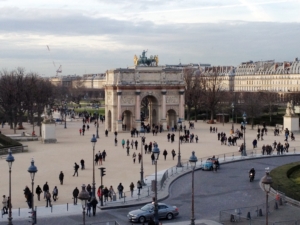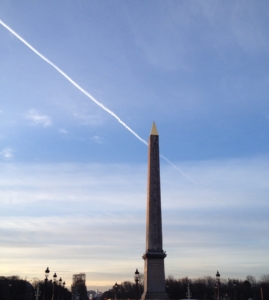 All this walking was punctuated by anecdotes,catching up, gossip and laughter. Then there were the mouth watering delights of French gastronomy  or rather 'boulangerie' —  yes that means croissants & croque-monsieurs, pain au chocolat, crepes, macarons complemented by fresh coffee. Paris is heaven if you are a bakery lover like me…
The day finally ended with a climb – yes climb, up the Eiffel Tower at 9.00 pm, which promptly started shimmering as we were half way up. This is of course one of the most photographed towers/structures in the world. And for good reason – with both, the design vision and the view from the top being beyond spectacular!
u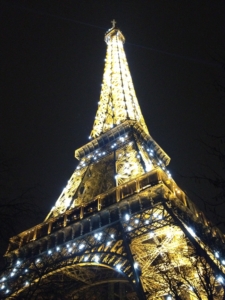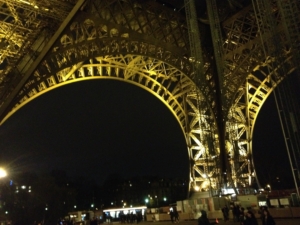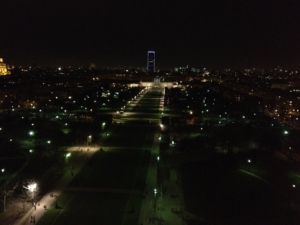 Day two was less hectic, as we made our way to Sacré-Cœur – The Basilica of the Sacred Heart of Paris.
We climbed up to see the beautiful Basilica and then spent some time watching the artists at the Place du Tertre or the artists' square at Montmarte. Soon to follow were fresh warm crepes. (hooray! for the Nutella -banana combo)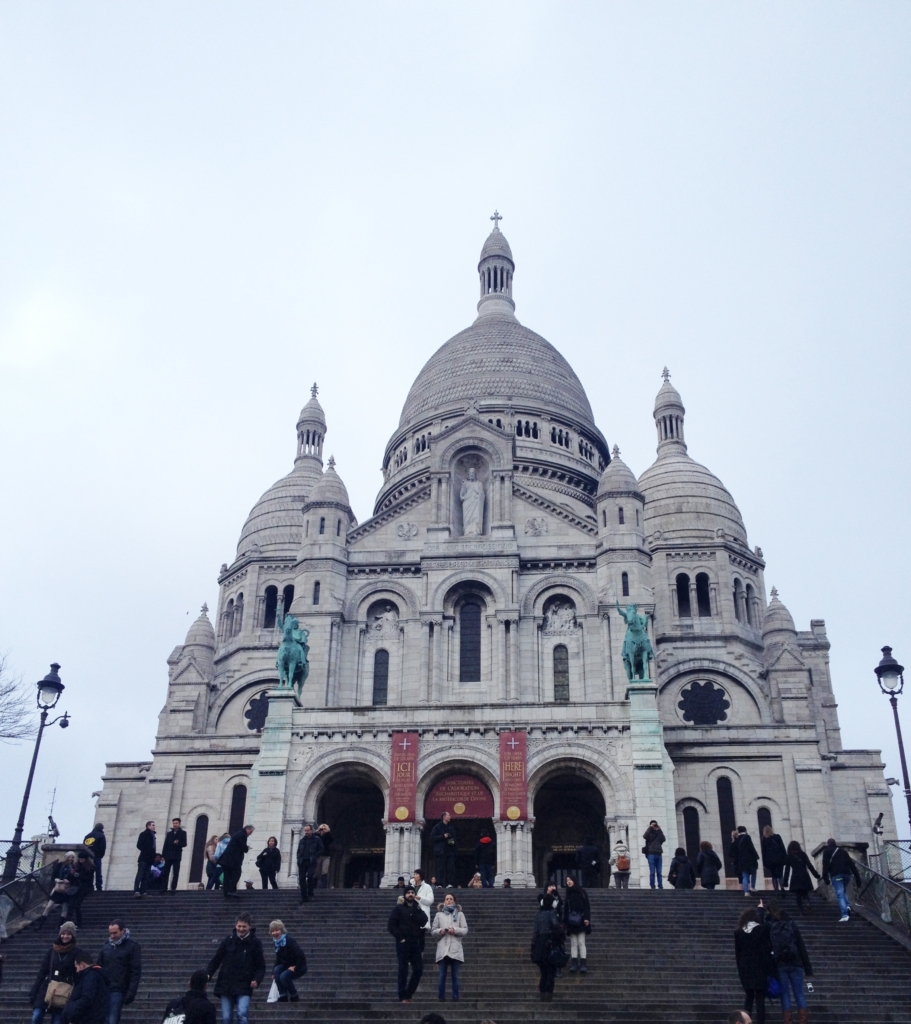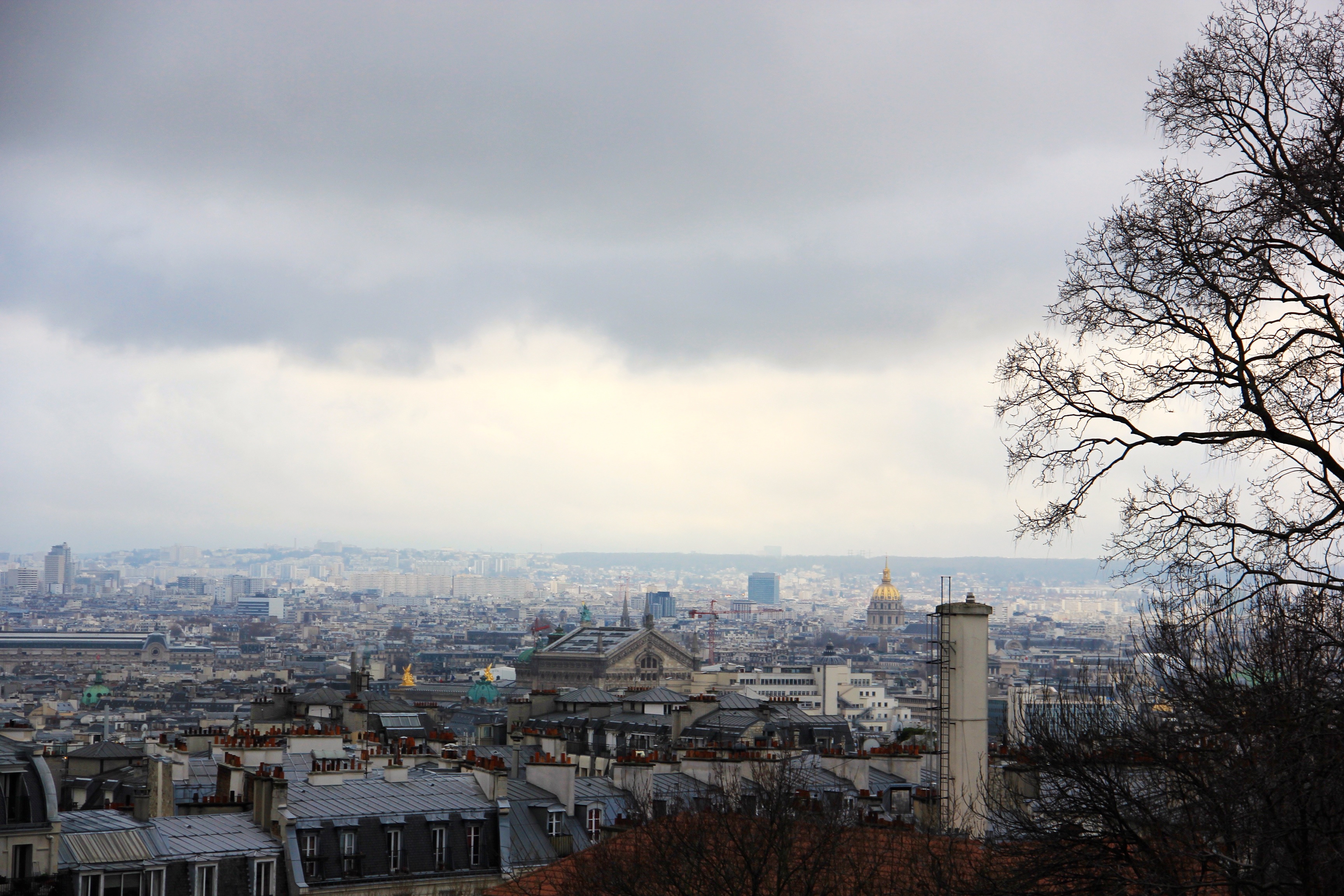 Then it was back to the Gare du Nord station were we boarded the speedy Thalys train back to Amsterdam.
EAT
I must admit, this trip wasn't so much about the food. And since we were on a budget, we didn't sample the Michelin star worthy gourmet cuisine.
No complaints here. I enjoyed eating on the go and had gala time packing in the bread. I mean with all this walking, it was only fair to enjoy croissants and 'croque madames'.
Crepes available on street stalls were fabulous too. My favourites include the ones stuffed with spinach, cheese & mushrooms and the classic Nutella, banana & strawberry.
We also stopped for hot cocoa at Paul on Champs-Elysées. I know it's a chain but they do serve up some amazing coffee & cocoa. Finally, we picked up some Lipton Jaipur Orange tea, recommended by my friend and easily available at local groceries in Paris. This tea is seriously good and a must try for any tea lover.
SHOP
When in Paris the scope is to really shop till you drop. There being an almost limitless plethora of things to explore in this arena.
The fashion enthusiast in me popped into Printemps and The Galeries Lafayette for a peek into what is 'à la mode' and some fun window shopping. We also stopped by local pharmacies/stores to pick up some highly recommended 'French Pharmacie' skincare. The brands to choose from were Avène, La Roche–Posay, Caudalie, Bioderma, Embryolisse and many more and come at a fraction of the price that they are available anywhere else. I bought the La Roche- Posay Anthelios Ultralight Sunscreen, Nuxe Ultra-Nourishing Lip Balm 'Rêve de Miel', and some Avène Skin Recovery Cream, all proving to be amazing, especially for my sensitive skin.
For souvenirs, I picked up vintage, graphic postcards and coasters. If you like, you can also have your portrait painted by the talented artists at Place du Tertre at Montmarte as a lasting memory of your Parisian sojourn.
Of late, one of my favourite brands has been 'Sezane' by Morgane Sezalory – a very 'cool girl', stylish, Parisian line. On my next visit, I will be sure to stop by their showroom or 'Apartment' on rue Saint Fiacre.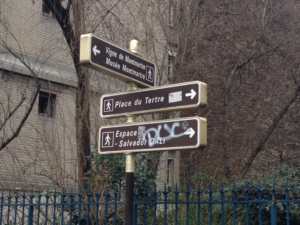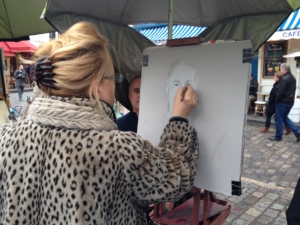 Paris to me, distilled in this short time, offers much inspiration as you walk around and steep in the architecture, the art, the stories of Napoleon and Joan of Arc and the delicious food. The city is seductive and grungy at the same time. Timeless and effortlessly beautiful. You can't help but romanticise here and sort of surrender to its unique allure.
Since this trip was a teaser, I'm sure I will be back to Paris for more. Because as Audrey Hepburn succinctly put it –
"Paris is always a good idea"