The Spring equinox has transpired and its about time for sunshine. For the face, I've been looking forward to sporting fresh colours on the cheeks, keeping it minimal elsewhere. Here is a lowdown on my favourites. Travel friendly and easy to use, to achieve an effortless, blushed from within flush. #obsessed
The Roses
Bite Beauty Multistick in Almond : A genius makeup multi-tasker that can be used on the eyes, lips and cheeks. My favorite colour is Almond, described as a rich mahogany but pulls like a rose brown on my medium skin. Highly pigmented, a little goes along way and finishes down with a satin/matte effect. Additionally, these multisticks are made with ingredients good enough to eat!
Bobbi Brown Shimmer Brick in Rose : The rose version of Bobbi Brown's cult favorite shimmer brick collection, is all about a dainty, innocent, rosy glow. I found this mini, purse friendly version at Sephora and bonus, the individual colours double as eyeshadows too!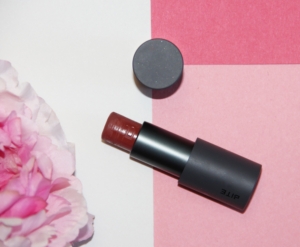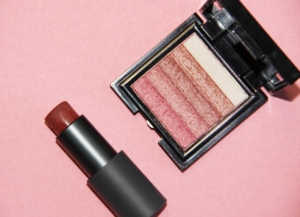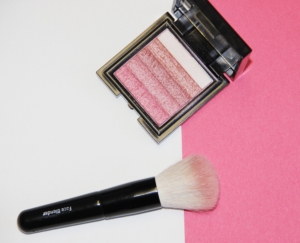 The Peaches
Nudestix Cream Lip + Cheek Pencil in Ripe – A creamy lip & cheek pencil that comes with the coolest packaging. Super easy to use (draw & smudge!) this lovely product is a travel/handbag essential. The formula is awesome and melts into the skin effortlessly. The colour Ripe mimics a gorgeous apricot colour and never looks overdone.
MAC Powder Blush in Peachtwist – Classic MAC powder blush in an amazing colour! It is a dusky peach with a golden shimmer and looks uber pretty. Have gotten so many compliments for this one, so this is definitely a well loved favourite.
Honest Beauty Creme Blush in Truly Charming – A ripe peach colour, made with conscious ingredients in a nice cream formula. Truly Charming indeed!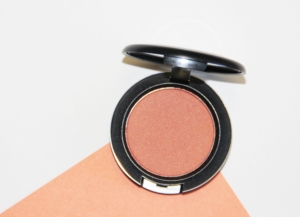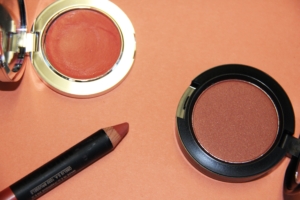 The Berries
Well People Multi Use Stick in Berry Aubergine : A treehugger favorite, this multi use stick infuses the cheeks (and lips) with a natural berry flush that lasts a while. The colour is a unique berry brown and the since the formula is organic aloe based it soothes and feels like nothing on the skin.
Glossier Cloud Paint in Haze : Inspired by the colours of New York City sunsets, the Glossier cloud paints give the cheeks a gorgeous, seamless veil of colour. Haze is my favorite and makes you look as though you were kissed by raspberries.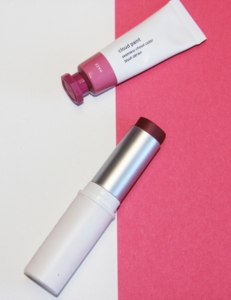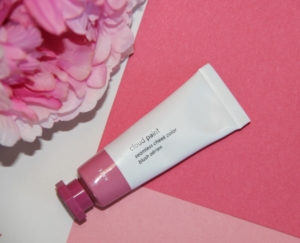 The All in One
RMS Beauty Signature Set in Mod : A new feature from RMS, this palette features everything needed to flush and glow. The Lip2Cheek colours in Smile and Spell give the options of a peachy or dusky effect and the Living Luminizer and Master Mixer ensure a perfectly fresh and dewy look. Last but not the least, it comes with some lip balm. Powered with skin loving ingredients like coconut oil, this palette literally loves you back!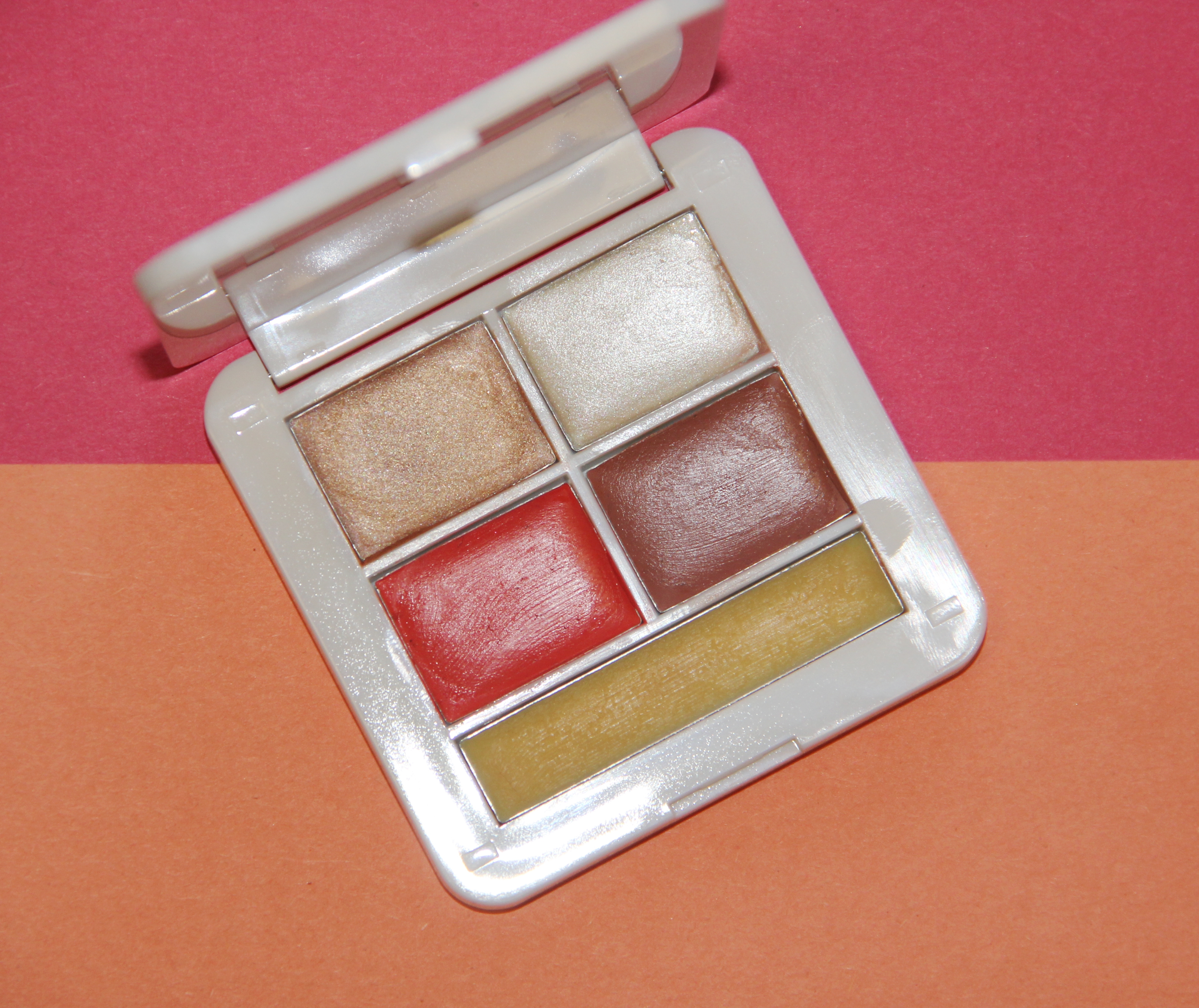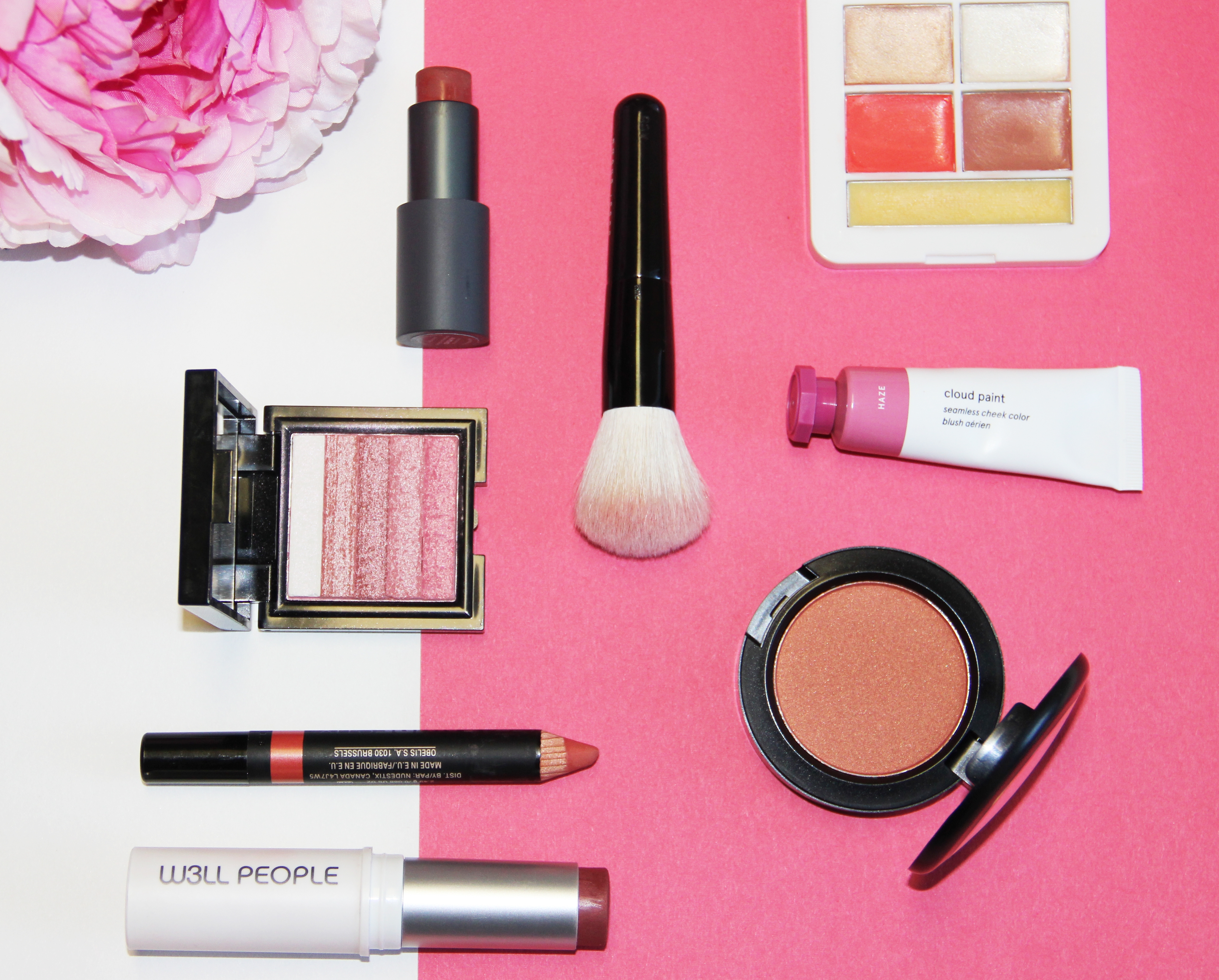 —
SHOP
BITE BEAUTY MULTISTICK IN ALMOND | BOBBI BROWN SHIMMER BRICK IN ROSE
NUDESTIX CREAM LIP + CHEEK PENCIL IN RIPE | MAC POWDER BLUSH IN PEACHTWIST | HONEST BEAUTY CREME BLUSH IN TRULY CHARMING
WELL PEOPLE MULTI USE STICK IN BERRY AUBERGINE | GLOSSIER CLOUD PAINT IN HAZE
RMS BEAUTY SIGNATURE SET IN MOD
___