I love Amsterdam. It is just so cool.
Canals & cafe's, art & design, bicycles & boats, beer & hot cocoa. Its magic with a unique modern flair. My visit was all about catching up with friends, museums and bicycling around.
Here is my best of list!
STAY
I stayed with some close friends but an Airbnb would be ideal to make you feel like a traveller rather thank a tourist.
GETTING AROUND
If there is any place you need to rent a bicycle and ride around, its Amsterdam. A good rental service is MacBike with one of its stores at Amsterdam Centraal Station. Most things are close enough so walking around is a great way to see the city up close. Strolling over and  peering under the canal bridges was one of my favourite things!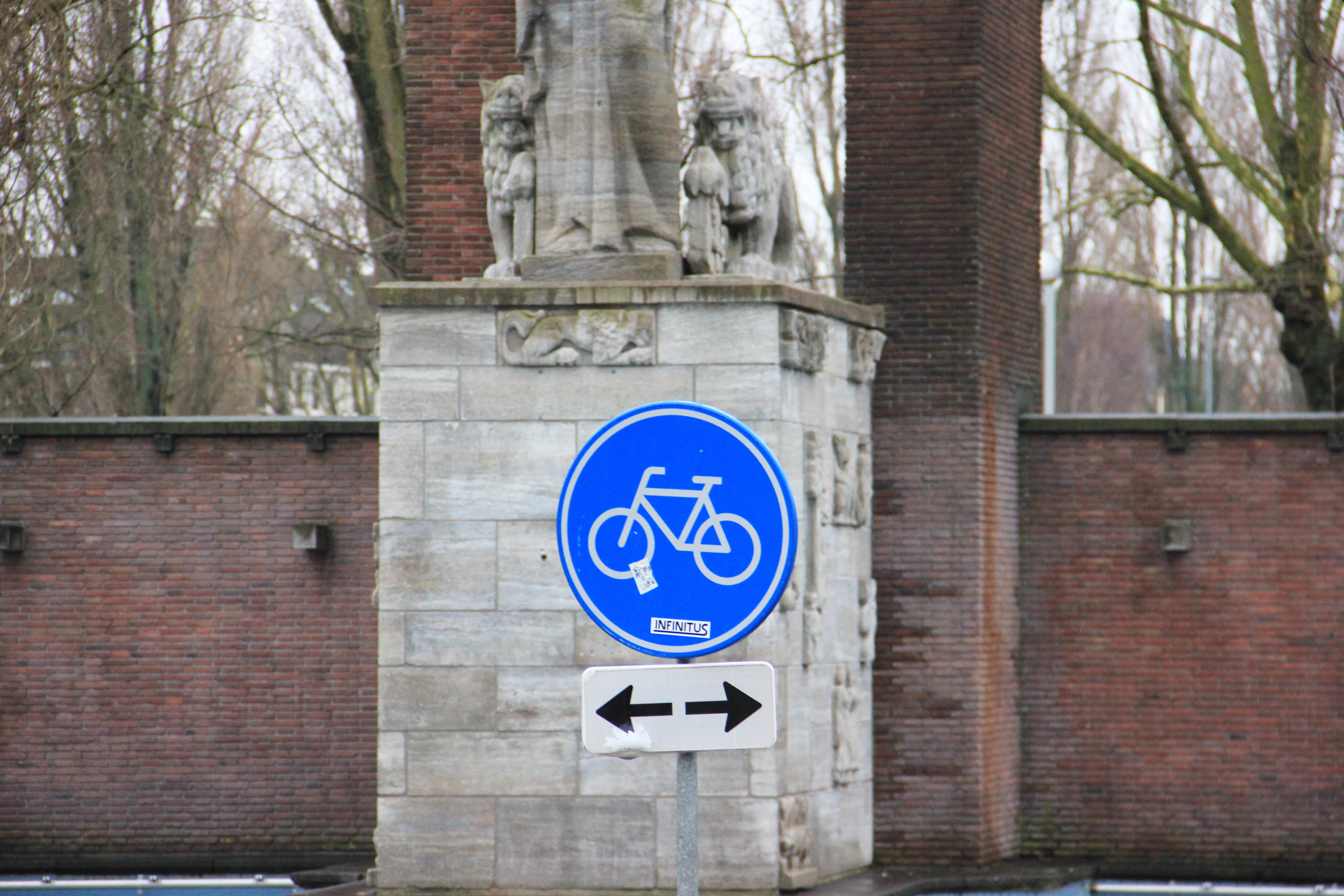 The GVB day pass or the OV Chipkaart (day or pay as you go card) will both allow you to access Amsterdam's seamless public transport. This keeps tram, metro, ferry and bus routes accessible, day & night. For an Amsterdam first timer, the I Amsterdam city card is a handy thing to have. This pass lets you have free, unlimited access public transport, gives you free entry to the main museums as well as other attractions like canal tours.
EXPLORE
Make most of Museums

Amsterdam's spectacularly curated museums house some of the best art, design and science exhibits in the world.   Art lovers must visit the Rijksmuseum (Museumplein) for an awe-inspiring collection of Rembrandts, Vermeers and other masterpieces. The highlights include The Battle of Waterloo by Jan Willem Pieneman, The Night watch by Rembrandt van Rijn and The Milkmaid by Johannes Vermeer. The gallery dedicated to scaled models of ships used by the dutch navy including the 'William Rex' is superb as is the as is the one dedicated to ceramics with some precious delftware. Make sure to take a glimpse at the Rijksmuseum Research Library the largest public art history research library in the Netherlands.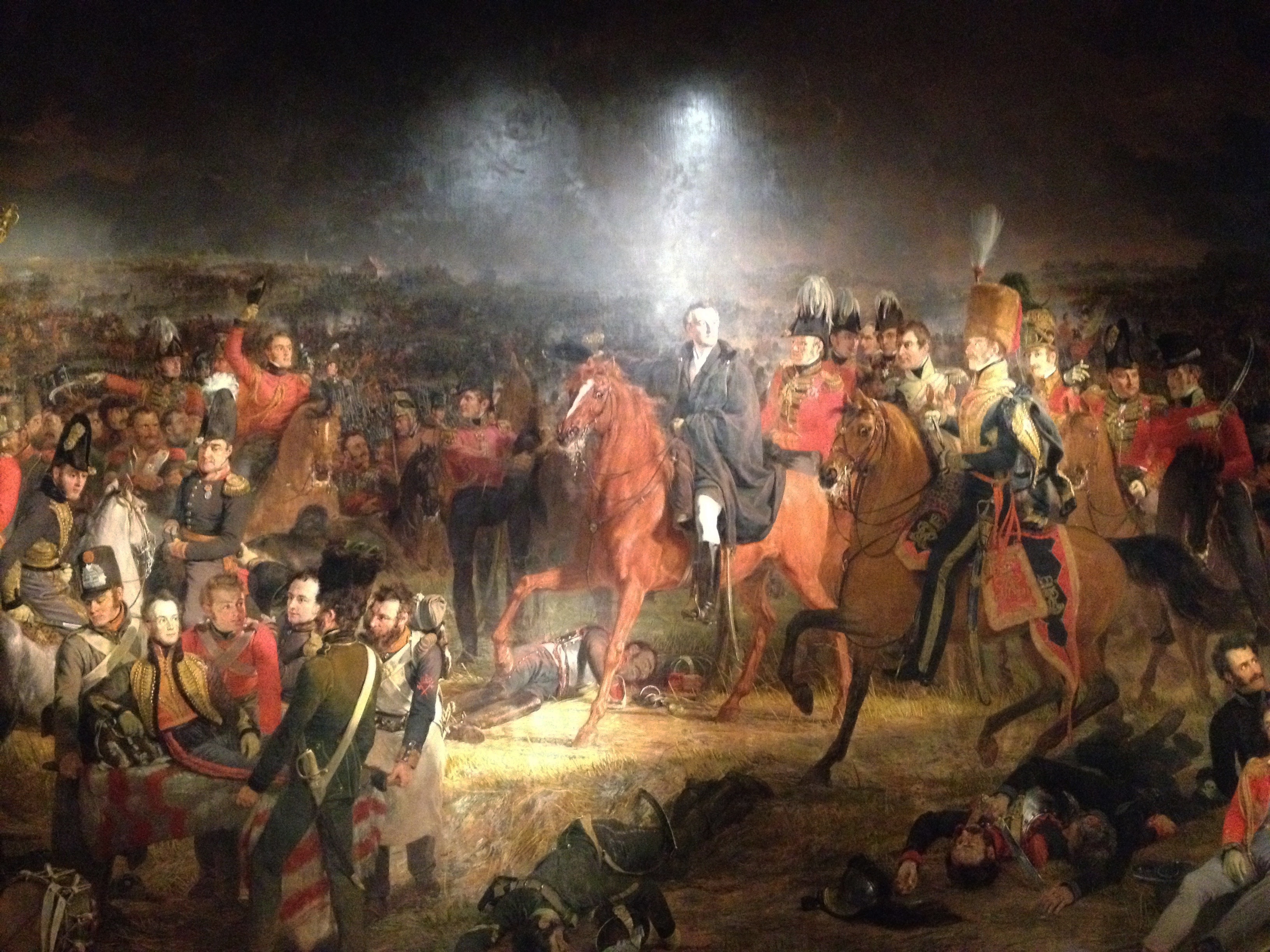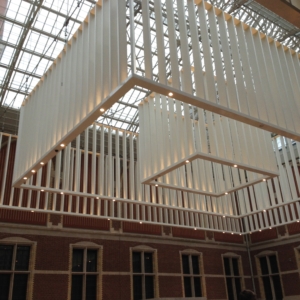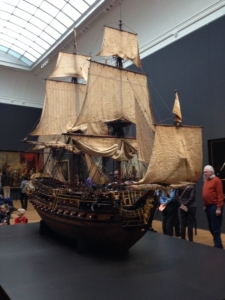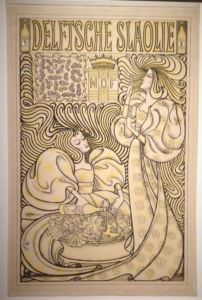 The 'I Amsterdam' sculpture is right in front of the museum entrance and makes for a quintessential photo op.
For a more modernist view of art the Stedelijk Museum is epic. The building itself is an unusual structure and inside is a wondrous collection of modern and contemporary art and design. Look out for iconic works by modern art maestros like Piet Mondriaan, Wassily Kandinsky and Henri Matisse and the wall of posters. I was introduced to the work of Kazimir Malevich here, in a retrospective exhibition, featuring his journey to founding Suprematism.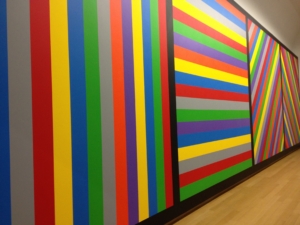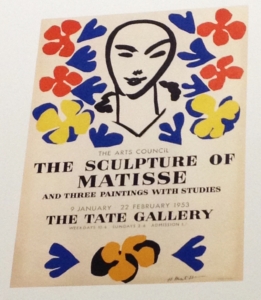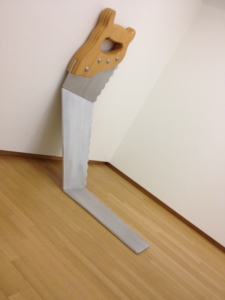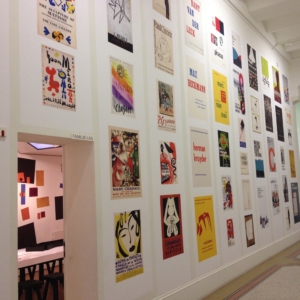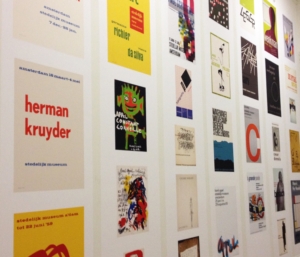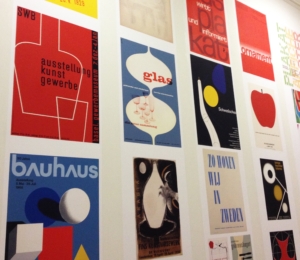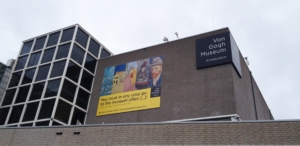 Then there is the Van Gogh Museum which features the world's largest collection of works by Vincent van Gogh and also fantastic pieces by his contemporaries. Hallmark creations like The Potato Eaters, Sunflowers, The Bedroom & Irises are all housed here.
NEMO Amsterdam is the city's fabulous science & technology museum housed in a futuristic building designed by none other than Renzo Piano. Summer picnics are encouraged on the striking roof terrace.
Anne Frank House is a biographical museum dedicated Anne Frank whose diaries gave a chilling account of her and her family's time in hiding during the Nazi occupation. Book tickets in advance to avoid queues.
Hermitage Amsterdam historically ties Russia and the Netherlands. Special temporary exhibitions are a must see here. The magnificent building is visible on the canal cruise.

Get Heineken Experience! Visit the museum-esque former brewery for a tour of the iconic beer's history that culminates in a fine tasting room.
Hop on to a boat and make way through the canals to see Amsterdam's highlights. Sail by the skinny, leaning canal houses, bridges, Hermitage Amsterdam, Anne Frank house and more landmarks as you get a gist of the city's history.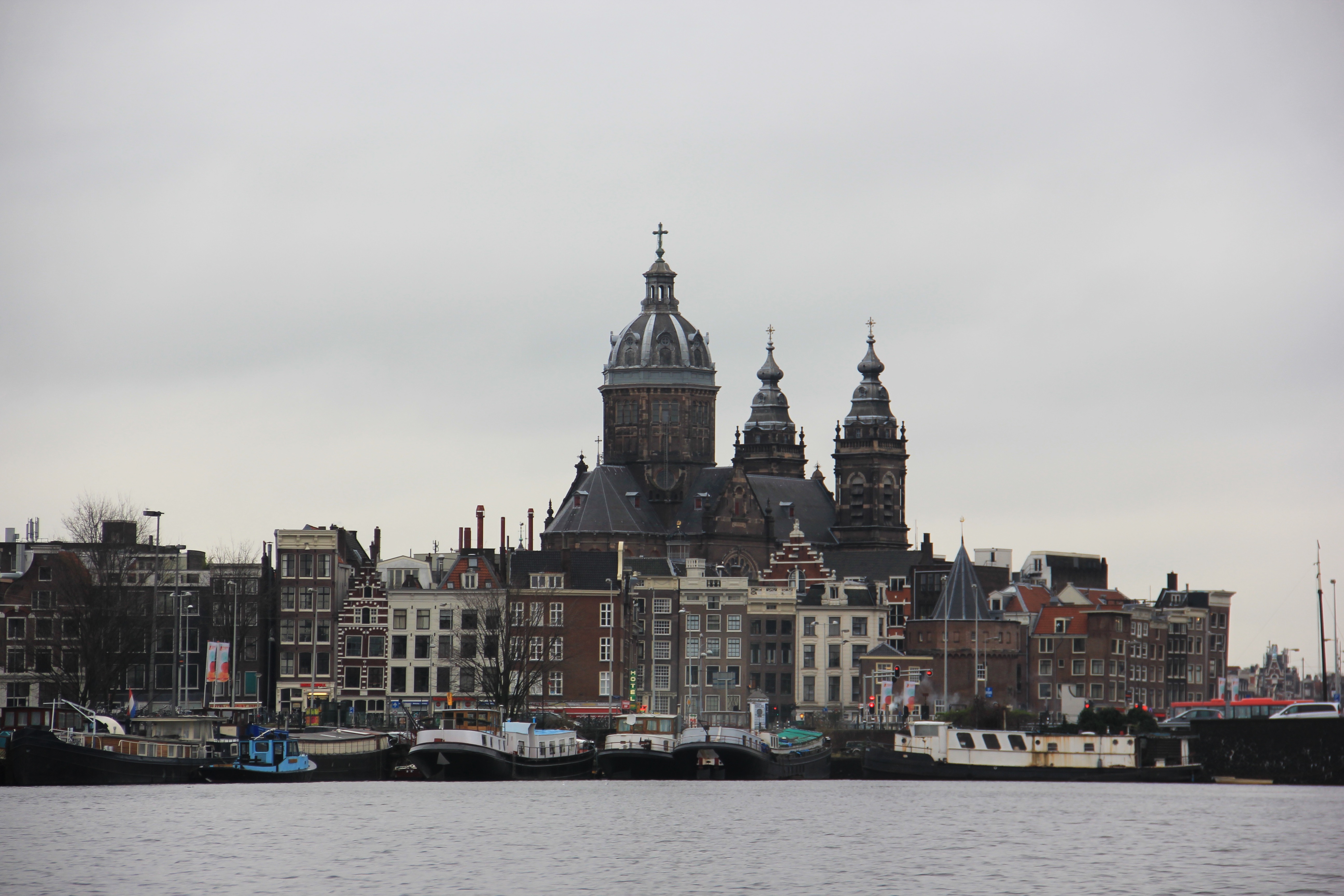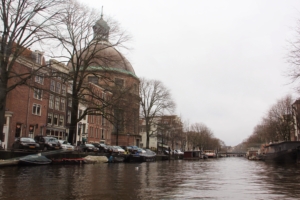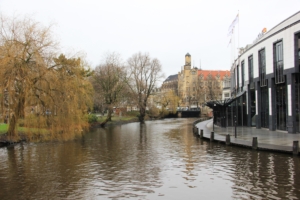 Ride Around Vondelpark
Rent a bicycle and ride through the gorgeous Vondelpark. It is Amsterdam's largest park and a romantic setting for picnics. If you visit in winter like I did, a bike ride is the best way to enjoy this picturesque garden! For bike rentals check out Macbike.  Spring time visitors must make their way to see the tulips at the sprawling Keukenhof gardens in Lisse about 45 mins away from Amsterdam.

Stop by Bloemenmarkt
The Singel canal hosts this amazing floating flower market. The freshest and most diverse blooms that make their way here are truly a sight to see!

Do the Night Crawl
Stroll the narrow but safe streets of Amsterdam's Red Light District for an interesting glimpse into an age old profession. There's even an adult only guided walking tour offering an interesting perspective and possible access to coffee shops.
Strangely enough, the Oude Kerk, Amsterdam's oldest building and oldest parish church (800 years old) stands smack in the centre of the district.
EAT & DRINK
Make your way to Albert Cuypmarkt  in the De Pijp neighbourhood for Dutch Stroopwafels. Also sample mustard, cheese and a myriad assortment of foods at this bustling market.
Be sure to go to Vlaams Friteshuis Vleminckx on Voetboogstraat 33 for some Pomme Frites topped with delicious sauces. My pick of sauce was the special mix curry ketchup. Yum!
A quirky place is Bazar Amsterdam in De Pijp. It is a former church converted into a ornate restaurant where we has some delicious African & Middle Eastern food.
Thai Bird is a cozy haunt in Zeedijk that serves up delicious asian fare.
Café Pieper (Prinsengracht 424) is a must visit for beer lovers. A vintage bar dating back to 1665 for classic Dutch beers and a step back in time experience. Another favourite pub is Cafe Belgique (Gravenstraat 2) for the best of Belgian beers.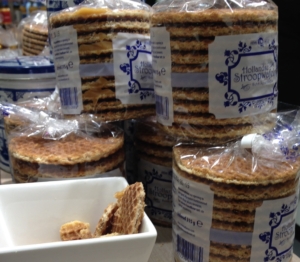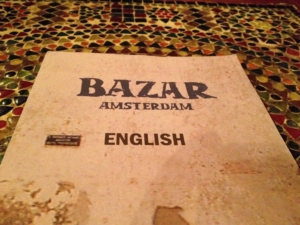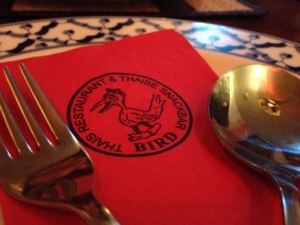 SHOP
For souvenirs pick up miniature delftware souvenirs. A good place to find these are street stalls, Schiphol airport duty free, the Rijksmuseum Shop or the premier department store de Bijenkorf.  A windmill & some clogs are a must have memory of your travel.
For knicks & knacks head to the Waterlooplein Flea Market, a historic market in the heart of the city.
Head to the Henri Willig Cheese & More store (Leidsestraat 52) to sample and stock up on the flavoursome Gouda & Edam cheeses.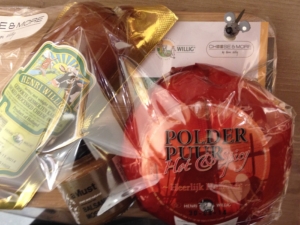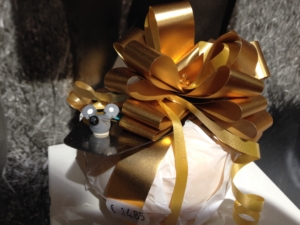 Van Houten's original cocoa powder (in a vintage tin) is a must if you like chocolate. Rich & decadent it is perfect for baking, hot chocolate, smoothies, you name it.
For design gifts and items of cool stop by Frozen Fountain. If you are in the market for the new pair of jeans, pick up a pair of the luxurious, ever cool, Dutch designed G-Star Raws at their store on Hooftstraat.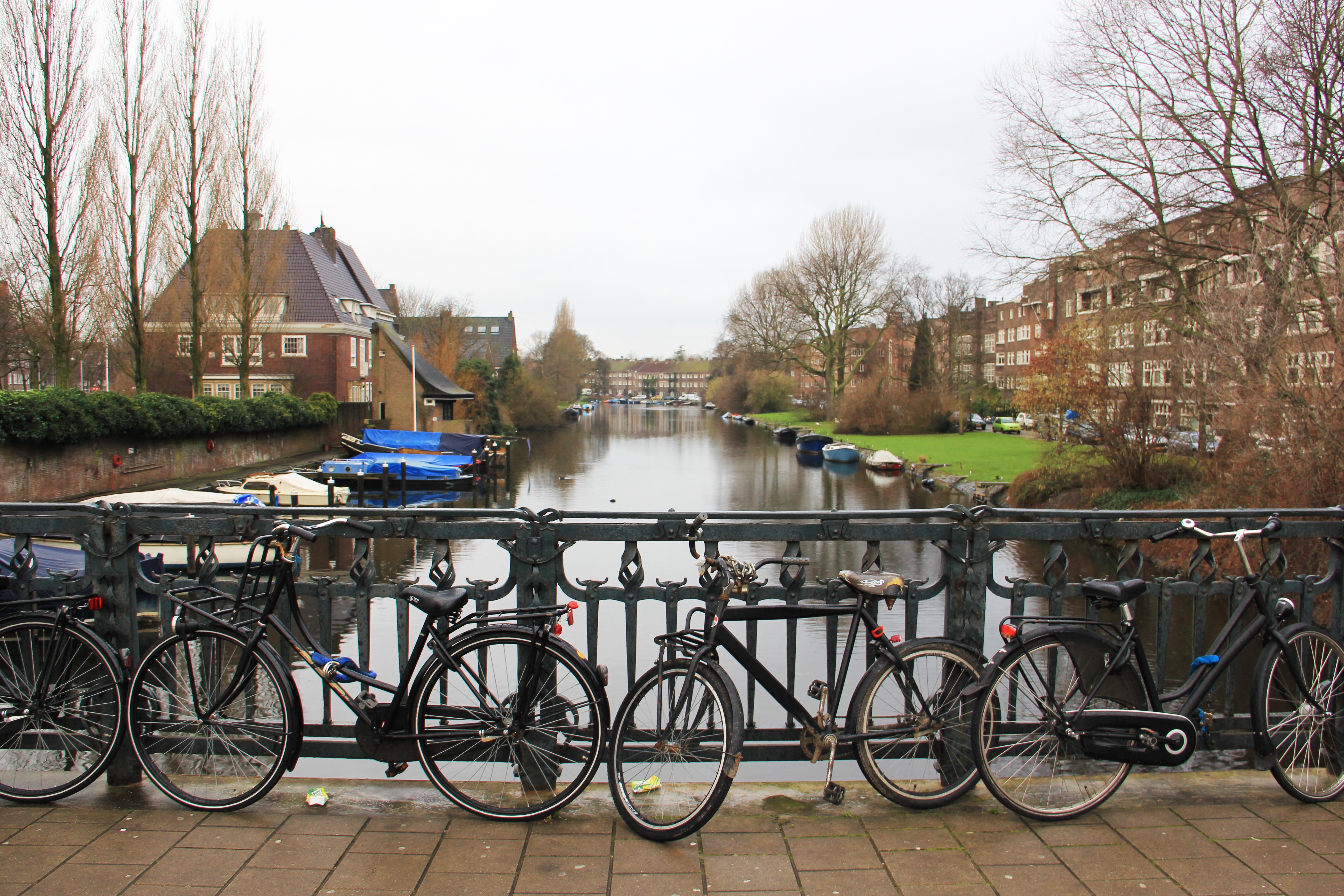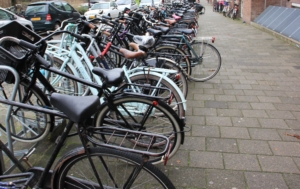 Amsterdam is a bit underrated as a world metropolis and I really hope people discover it for all it is. Open minded, easy going & coloured with art, design and history.  Bicycles preferred to cars. Low on pollution, high on beer. Tulips, canals and windmills. And if all else fails there are space brownies.