Travelling to and from India on a 14 hour flight either way is quite the airline journey. More often than not, its not fun for my skin and even my mood. The results being parched skin and and usually a crabby temperament.
This trip however, I was determined to be prepared to mitigate the havoc and it helped. While, I have not yet mustered the courage and patience to slap on sheet masks or do a facial ritual, here is a lowdown on the travel sized bundle I packed to ensure a bon voyage!
Wipes On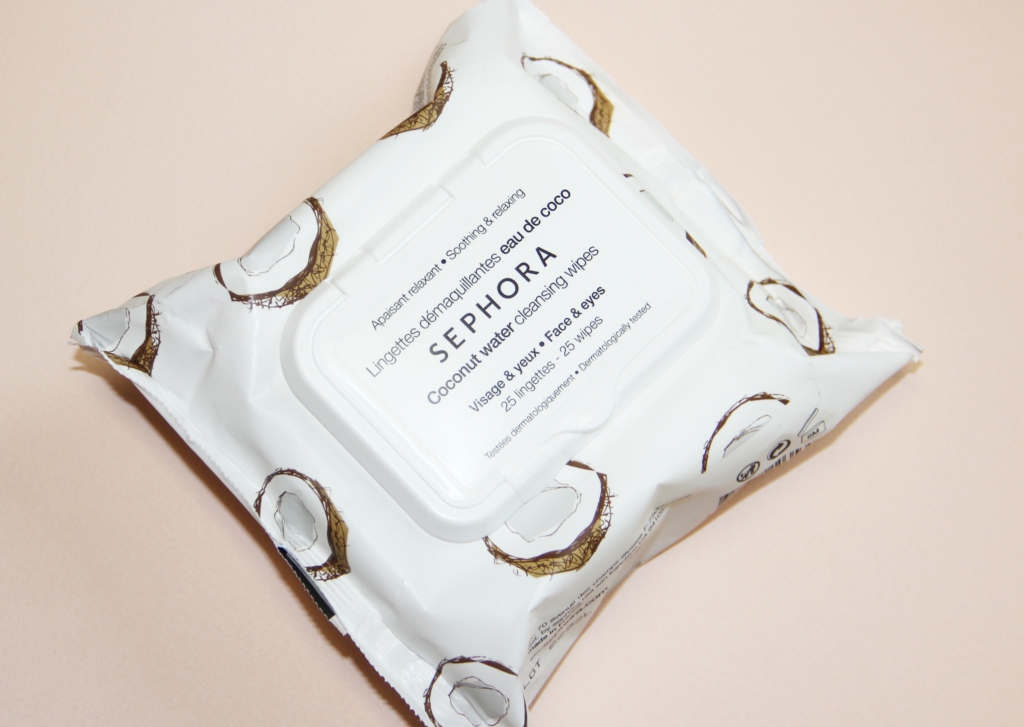 Because clean feels fresh. Wipes are handy and simple to use for face, hands and any other grimy feeling areas. I never use these normally but they are a godsend when in the confines of an aircraft for a long time. My choice are the coconut cleansing wipes by Sephora Collection – non irritating and super on the go.
Spritzers 
A travel size version of the Aveda Botanical Kinetics Skin Firming/Toning Agent, is a mist with a rosewater and sodium hyaluronate blend and is perfect whenever there was a need for a refreshing boost for my face. Another great soothing spray is the Pixi Hydrating Milky Mist. Enriched with hyaluronic acid, it works wonders to hydrate the skin.
Serum Saviour

Estee Lauder Advance Night Repair Serum is a hard working beauty staple. I often applied it post spritz along the journey, to calm and soothe my face.
Moisture Musts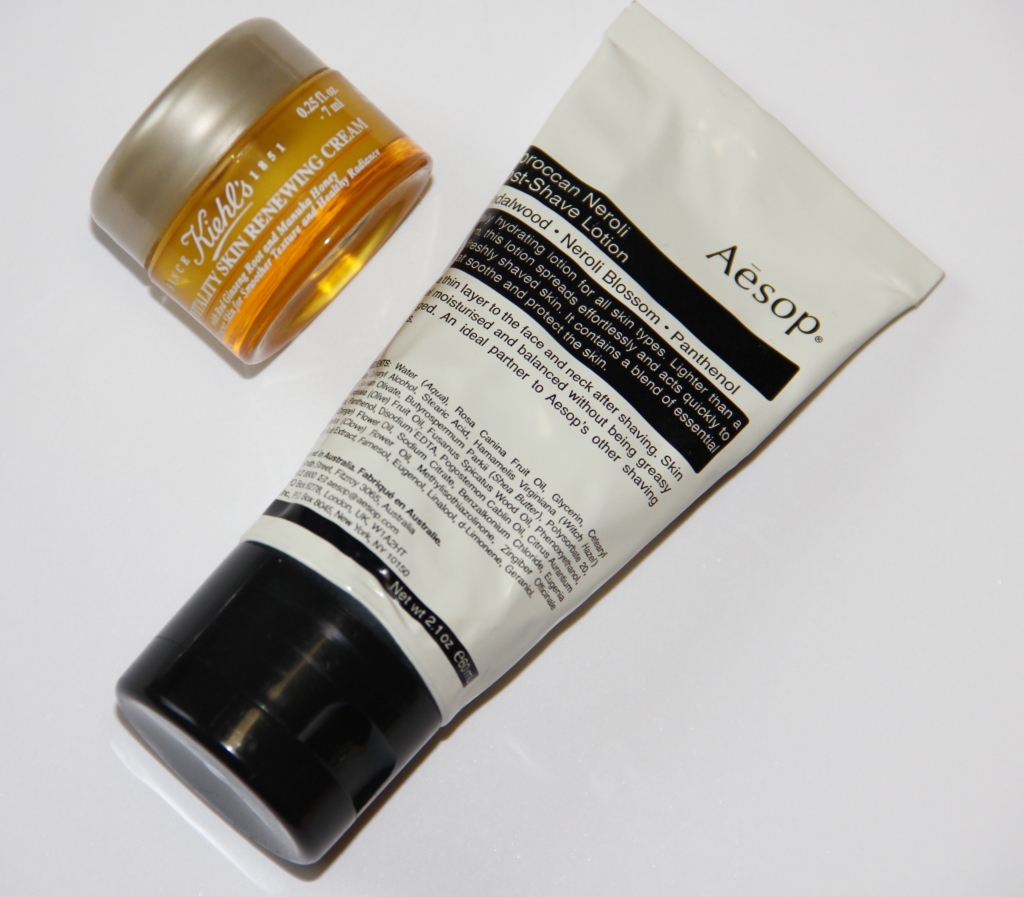 Keihls Pure Vitality Skin Renewing Cream, is great for slap of moisture on the face. Enriched with manuka honey it soothes and promises to increase the skin's vitality. Essential!
Borrowed from the boyfriend, the Aesop Moroccan Neroli Post Shave Lotion is an aromatic alternative that gave my dehydrated skin profound yet lightweight nourishment.
SOS Balms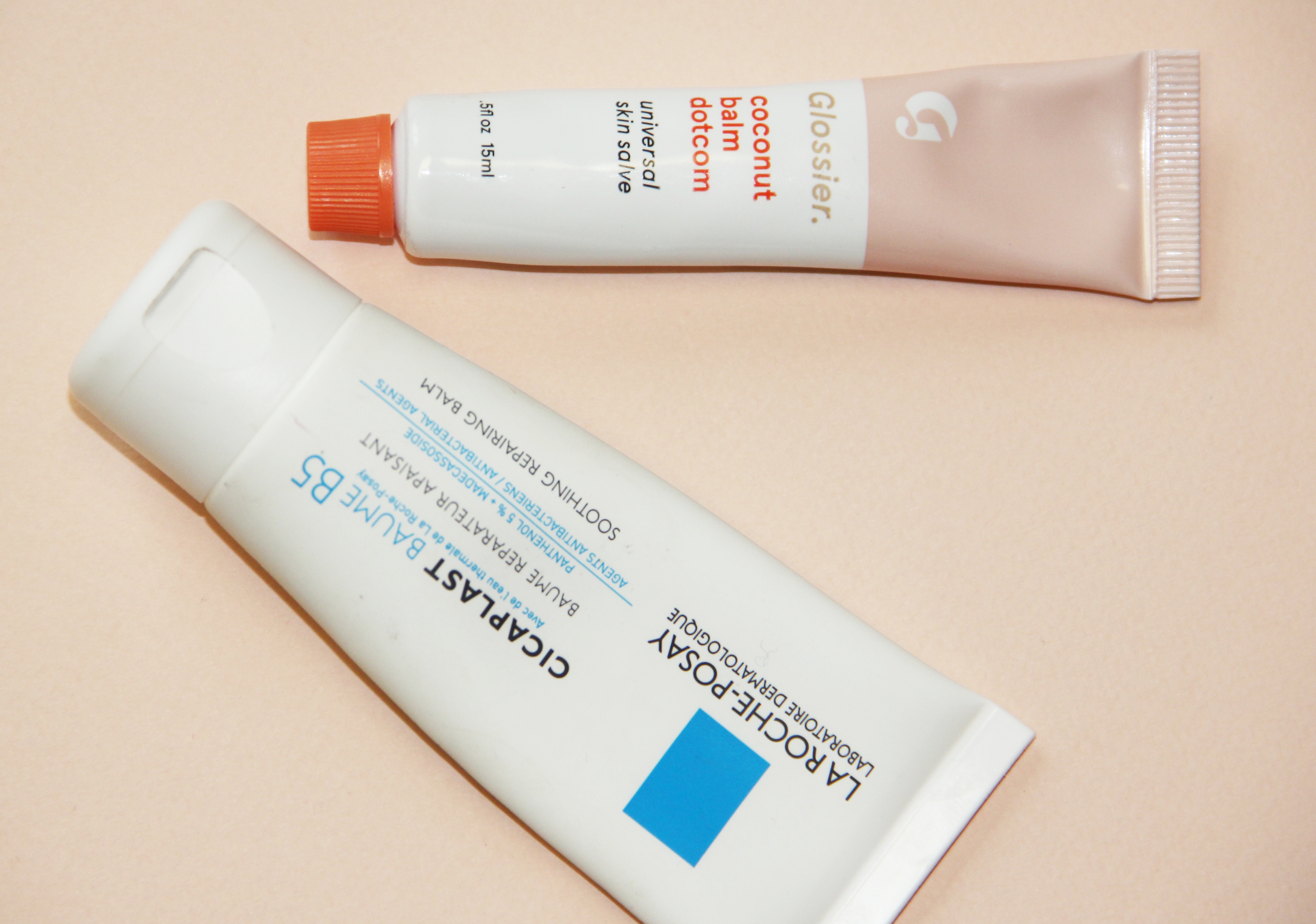 La Roche Posay CICAPLAST BAUME B5 is the ultimate emergency sos balm when my face or hands have gone crazy dry. It pacifies dry blotchy red and temperamental skin. For lips and cuticles my favorite go to is the Glossier Coconut Balm Dotcom which works like a charm and smells of Pina Coladas!
Helping Hands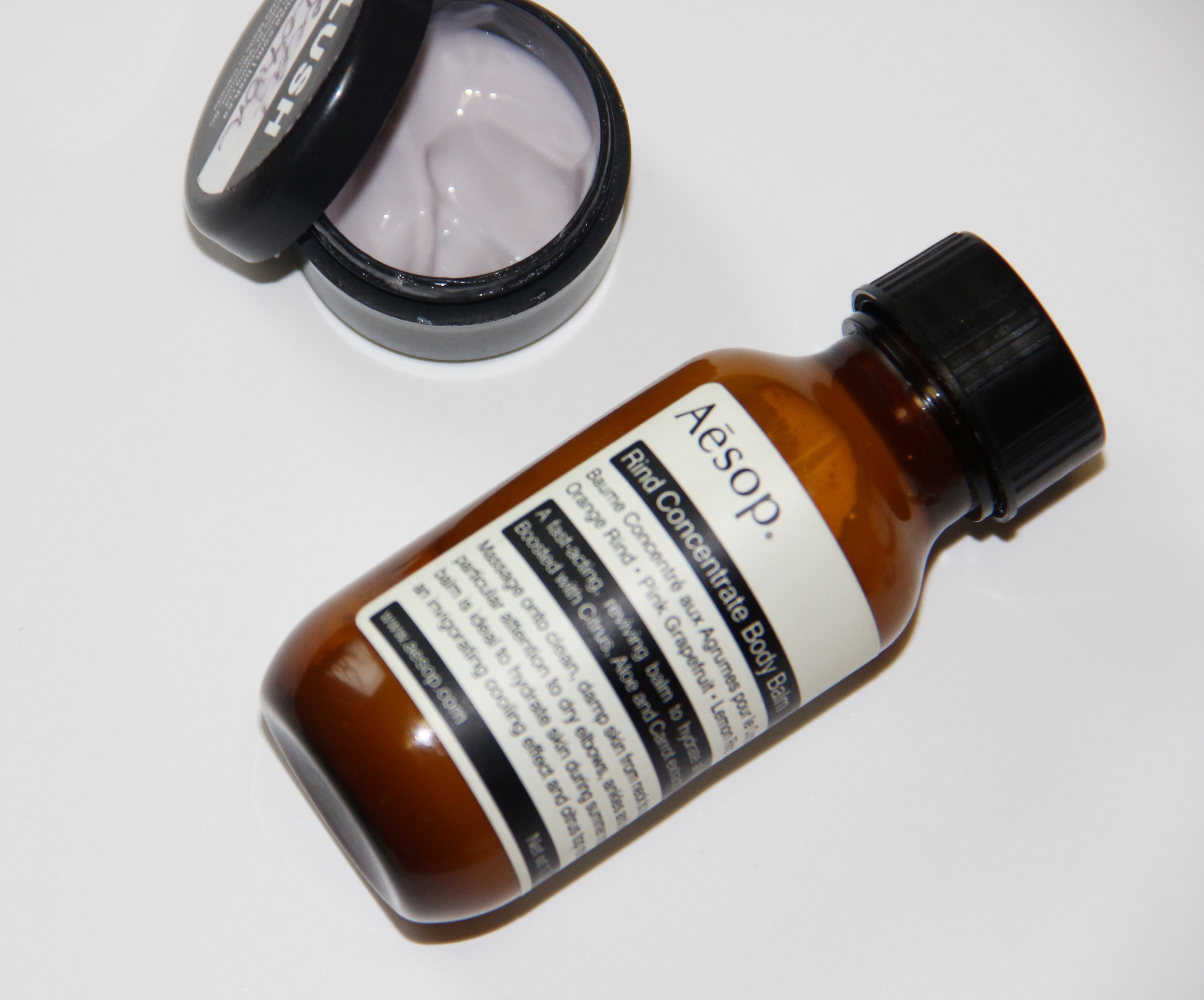 The Lush Dream Cream Hand and Body Lotion is a new discovery. I massage it into the hands and hold them near my face. The delicious smell is almost like a lullaby and calms my mood instantly. For a refreshing alternative the Aesop Rind Concentrate Body Balm is awesome.
Mood Elevators

To keep the mood uplifted I love the Aveda Stress Fix Concentrate. A mix of lavender and clary sage oils, this handy rollerball was whipped out periodically to ally any crankiness. Another helper is the lush perfume oil by Maison Louis Marie in Antidris/Cassis, a soft fragrant blend of bergamot & black currant.
Instant Fresheners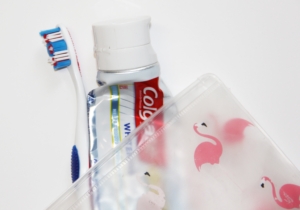 Finally it comes down to a toothbrush and some toothpaste. I have realised that brushing my teeth during the flight keeps me fresh and civil. Simples.
---
—
SHOP
SEPHORA COLLECTION CLEANSING WIPES | AVEDA BOTANICAL KINETICS SKIN FIRMING/TONING AGENT | PIXI HYDRATING MILKY MIST 
ESTEE LAUDER ADVANCE NIGHT REPAIR SERUM | KEIHLS PURE VITALITY SKIN RENEWING CREAM | AESOP MOROCCAN NEROLI POST SHAVE LOTION 
LA ROCHE POSAY CICAPLAST BAUME B5 | GLOSSIER COCONUT BALM DOTCOM 
LUSH DREAM CREAM HAND AND BODY LOTION | AESOP RIND CONCENTRATE BODY BALM | AVEDA STRESS FIX CONCENTRATE | MAISON LOUIS MARIE IN ANTIDRIS/CASSIS PERFUME OIL 
URBAN OUTFITTERS ZIP COSMETICS POUCH 
___